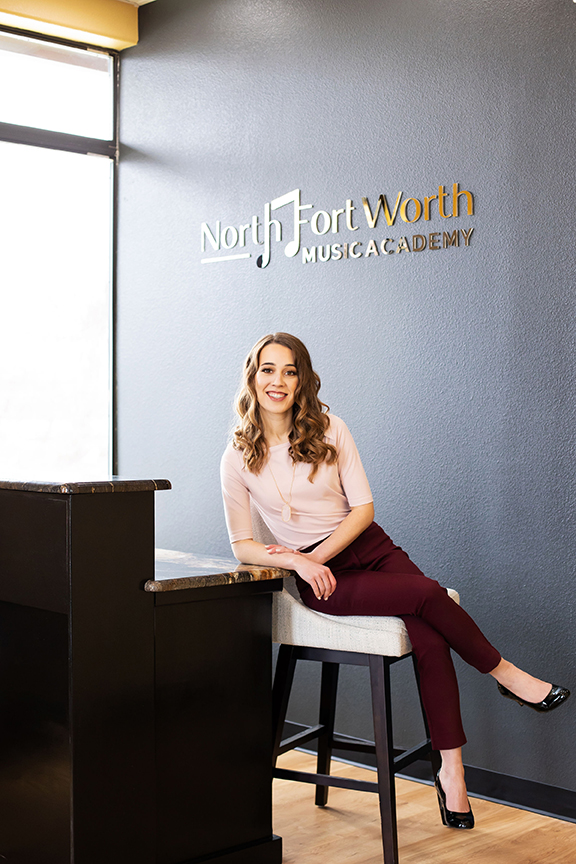 Sarah Archer
Piano
Sarah Archer is the proud owner of North Fort Worth Music Academy and has been providing quality piano instruction to students of all ages and abilities in the North Fort Worth area for over 8 years.
Piano has been a part of Sarah's life since the age of seven, and it is her greatest pleasure to share her love of music with her students. Sarah's passion for teaching piano was ignited during her first semester at Texas Woman's University as an undergraduate piano major when she took her first piano pedagogy class with Dr. Richard Shuster—an influential mentor and teacher throughout Sarah's piano career. Sarah is a Texas Woman's University alumna where she was inducted into Pi Kappa Lambda for achieving the highest level of musical achievement, she was the recipient of the Pauline Bishop Leman Memorial Award for outstanding artistic achievement, and Sarah graduated summa cum laude with a Bachelor of Arts in Music with emphasis in Piano and a Master of Arts in Piano Pedagogy.
As a piano teacher, Sarah sees potential in every student, and her primary goal centers around inspiring her students to enjoy playing the piano while instilling proper technique and musicianship. Sarah believes that playing the piano is an enriching experience that can offer a lifetime of joy for students of all ages, so she strives to make each lesson an exhilarating experience to promote the enjoyment of the learning process while helping her students work toward their musical goals. Sarah's students regularly receive exemplary scores from performances and examinations through the Texas Music Teachers Association as well as Royal Conservatory.
Sarah is a member of the Music Teacher's National Association, Texas Music Teachers Association, an active member of the Fort Worth Music Teachers Association and Mid-Cities Music Teachers Association, and is also an active member of the National Guild of Piano Teachers through which her students perform each year in the National Piano Guild Auditions.