We offer piano lessons for all ages and stages of learning. Our piano lessons are unique in that our piano teachers are not only performers and accomplished pianists; They also hold piano pedagogy degrees which means they are trained in teaching you how to play the piano.
We offer both private and group piano lessons to meet the individual needs of our music students in our state-of-the-art studio in Fort Worth, Tx. In addition, with our own performance hall on-site at our studio, piano students are provided with multiple opportunities to perform throughout the year.
Who We Teach
Private Piano Lessons for Homeschoolers
Group Piano Lessons for all ages
At North Fort Worth Music Academy, we offer a wide variety of classes to help accomplish your personal goals and accommodate your budget. The cost of piano lessons varies depending on the type of lesson you choose. Group lessons are more affordable and are an excellent place for beginners to start before moving up to private lessons. We would love to discuss all that we offer and help you discover which type of piano lessons would be right for your student.
At our state-of-the-art studio in Fort Worth, TX, piano lessons are taught in soundproof rooms conducive to learning and free from distractions. Our piano instructors are classically trained and incorporate music theory into our music lessons as an essential part of learning to play the piano. Music education is the foundation of teaching piano. Our teaching style is uplifting, encouraging, and challenging for beginners and advanced students. Call us today to schedule your free trial lesson and see all that we have to offer.
Get started today with a free
introductory piano lesson!
Contact Us
Why North Fort Worth Music Academy Piano Lessons?
We know you have many options when choosing where to take music lessons. However, what sets our studio apart from the rest are our experienced teachers, our state-of-the-art studio, and the opportunities our affiliations with music organizations provide to our students.
State of the Art Studio
Our studio was designed specifically for North Fort Worth Music Academy and offers private soundproof music lesson rooms, an on-site performance hall, practice rooms, and more. Our studio also has safety features such as cameras in each lesson room, a locked entrance with a keypad for student entry, and windows in each music room.
In addition, having our own performance hall in the studio allows our students to have more opportunities for public performances and reduces costs generally associated with recitals.
Experienced Teachers
When looking for a piano instructor, the teacher's experience level is often the main thing prospective students consider. Our music instructors are highly experienced and qualified teachers and musicians that provide quality music lessons. However, what makes our amazing piano teacher different from most is that she not only is an accomplished pianist, but she also holds a bachelor's degree in Piano Pedagogy. Piano pedagogy is a program within college music departments that focuses on how to teach piano. This type of degree combines education in piano performance with leadership and teaching education to prepare students for careers as piano instructors. So, when taking piano lessons at North Fort Worth Music Academy, you will be learning from someone trained in teaching piano lessons, not just a performer.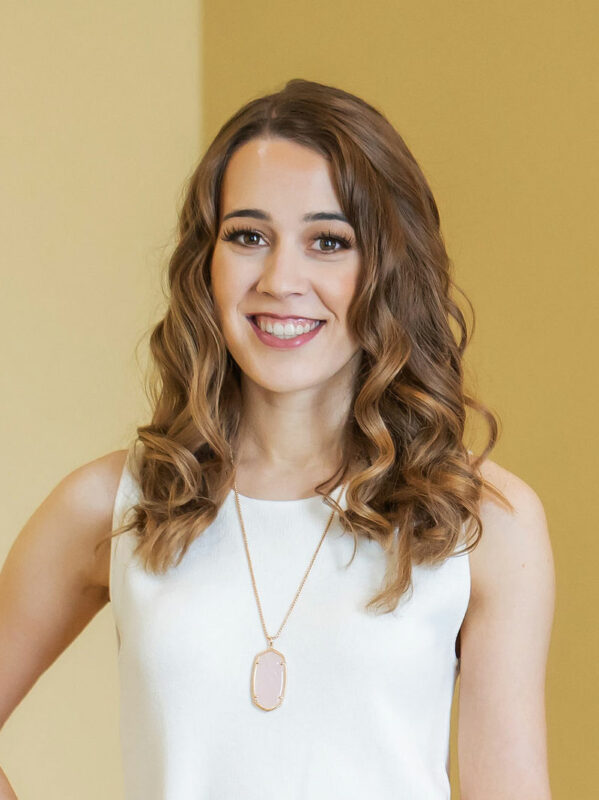 In addition, all of our instructors have been background checked, love music, and have a passion for teaching students piano. So, if you are looking for a great piano teacher in Fort Worth, TX, give us a call to schedule your free trial lesson at North Fort Worth Music Academy.
Performance Opportunities
Our piano teachers are affiliated with several national music organizations that allow our students to participate in piano contests and other public performances. These opportunities are not required but are an excellent way for students to challenge themselves and take their piano skills to a new level. Whether beginner or advanced, students can benefit from participating in these experiences. Our on-site performance hall will allow every student to practice and perform for family and friends without traveling to a different location.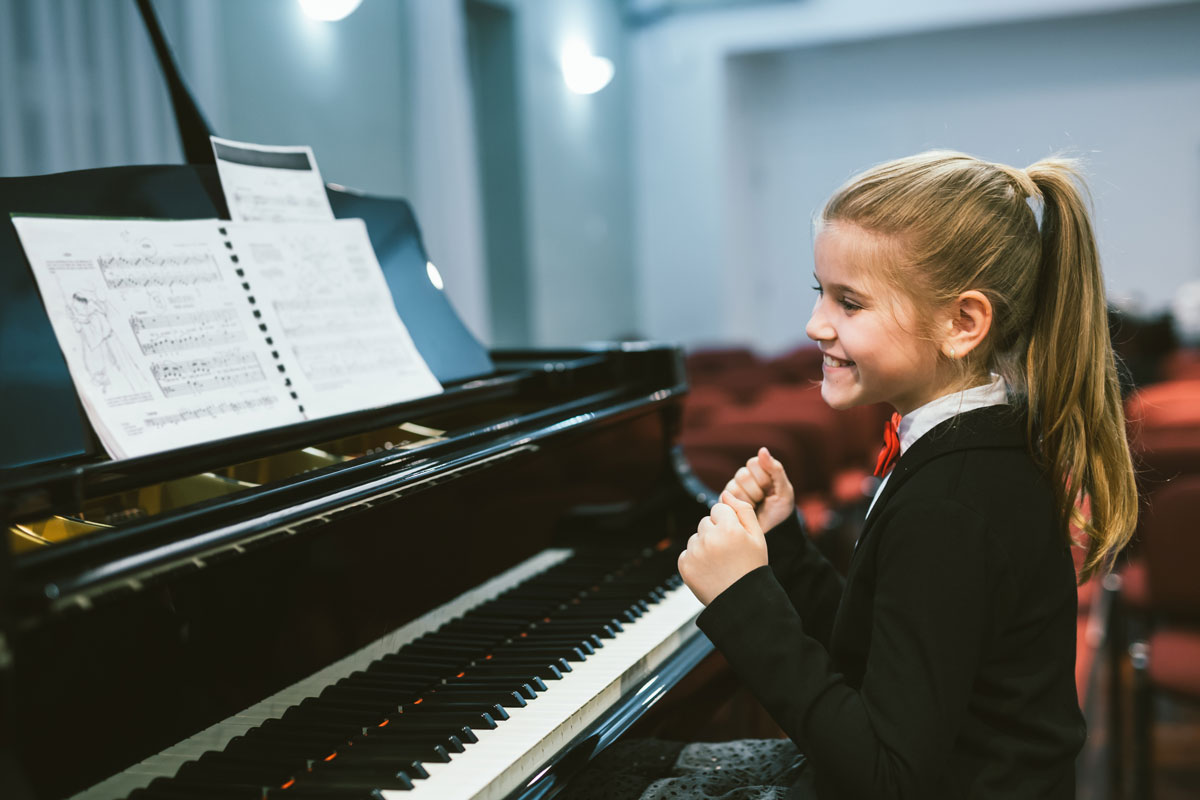 More about North Fort Worth Piano Lessons
How much do piano lessons cost?
On average private piano lessons range from $40 to $60 per lesson, depending on several factors. The experience level of the instructor, the length of the lesson, and the location all factor into the cost of the lesson. Lessons usually range in length from a half-hour to a full hour. Group lessons are more inexpensive than private lessons and are an excellent way for beginners to start taking piano lessons. Group piano lessons range from $25 to $40 a lesson depending on the same factors mentioned above.
Our NFWMA Recurring Weekly Lessons:

$150 per month – 30 minute private weekly lessons
$225 per month – 45 minute private weekly lessons
$300 per month – 60 minute private weekly lessons
Family Discount -$10 off each additional family member
Non-Recurring Lessons:
$80 per lesson – 60 minutes
*For students who are unable to commit to a regular weekly lesson, non-recurring lessons are available at a per-lesson rate. 
Can I learn piano on a keyboard with unweighted keys?
You can learn to play the piano on a keyboard with unweighted keys. However, your finger strength will not be developed, which is needed to play smoothly and have good dynamic control. It depends on what type of music you want to learn to play in the future as to how far you will be able to progress using a keyboard with unweighted keys. If you want to play in a stage band, it might not be an issue for you, but if classical music is your goal, you won't be able to progress very far beyond rudimentary pieces.
Do you accept beginner piano students?
We accept students of all skill levels. From ages 3 to adult, we have piano lessons for every stage of your piano journey. Many beginner students choose to take group music lessons, while some prefer to start with private lessons.
We can discuss your goals and help you determine what type of lesson would be best for you. We offer a free trial lesson for all new students, and this is a great way to learn more about North Fort Worth Music Academy and what we have to offer.
Do you accept advanced students?
We love working with advanced students and watching their skill level continue to grow. By working with a private piano teacher, students can get the most out of their music lessons and be well on their way to becoming an expert pianist. Private lessons are designed to meet your unique goals and help you reach your dreams.
Many advanced students have a strong foundation, have taken music lessons before, are well versed in music theory and just need a private music instructor to help them continue to challenge what they know and teach new piano techniques. All new students to North Fort Worth Music Academy, beginner or advanced, can take a free trial lesson. So give us a call today to schedule your piano lesson.
Do you teach music theory?
Our piano instructors are classically trained and believe music theory is the key to providing a strong foundation for our pianists. We teach all of our piano students music theory as a part of their regular lesson in a fun, calm, reassuring environment. Understanding the theory behind the music you play is the key to becoming a better pianist.
Who should take private lessons?
Any student that desires to take private lessons is eligible to do so. We offer group lessons that are ideal for beginners and as they progress they advance to taking private lessons. Private lessons are ideal for someone who wants to work on advancing their piano skills in a one-on-one teaching environment.